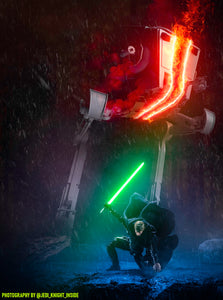 The Rising Popularity of Toy Photography: Let's Dig Deeper
Toy photography is one of the fastest-growing niches in the photography space. It's not hard to see why: with the advent of high-quality smartphone cameras, it's easier to capture stunning photos of your favorite toys. 
But what are the main toys that are photographed? And why has toy photography become so popular? Let's look at how this new genre of photography has evolved over the years.
Toy Photography Has Come a Long Way
The first documented instance of toy photography was in 1820, when Charles Hull made a portrait of his son's toy boat. The picture was so well-liked that he began receiving requests from other parents for similar shots, which he sold for a nominal fee—this was the first instance of commercial toy photography.
Today, there are hundreds of websites dedicated solely to this type of photography. The most popular toys include action figures and dolls—particularly those modeled after superheroes or pop culture icons like Star Wars, Lego Sets, and Harry Potter characters.
Toy Photography in a Post-Covid-19 World
We live in a time when people are more interested in toys and photography than ever before. The two have always been connected, but with the advent of toy photography, this connection has become even stronger. During the Covid-19 pandemic, this new hobby was the talk of the world.
Toy photography is no longer just for kids. Everyone from adults to teens is involved in this fun and creative hobby. Living through a global pandemic helped garner a lot of attention for toy photography. People staying at home decided to embrace their childhood selves by playing with their toys and taking many photos of them. 
Here are some reasons why toy photography is becoming more popular every day.
It's Easy and Affordable
Toy photography doesn't cost much money, so you can start shooting immediately without spending hundreds of dollars on equipment or software (which is what most people think). All you need is your camera and some toys!
It's Fun!
Toy photography offers a unique opportunity to capture some crucial memories with your toys in a wholesome and fun way. If you have a child, taking pictures of them with their toys can make an excellent addition to the memory books. 
Helps People Exhibit their Creativity
People are photographing almost every kind of toy imaginable—from Barbie dolls to action figures to Legos to stuffed animals. The popularity of the hobby is growing because it allows people to showcase their creativity and put their spin on things. People looking at these pictures can change their views on a particular toy by seeing someone else's perspective of them. 
It's Profitable
It's also easy for people to make money as professional photographers by selling their toy photos online or by printing them on calendars or posters for sale at conventions.
In conclusion, if you're looking for a new hobby this year, consider picking up some toys and taking some pictures. At Bounty Collectibles and Toys, we have an endless supply of toys for you to take home. So, get your next batch of toys now!
---