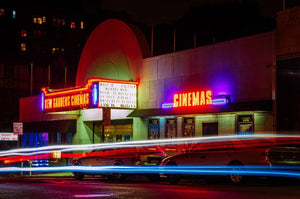 Movie Releases and Collectibles: How Audiences Impact Success
The success of show/movie franchises positively impacts to the collectibles and toy industry. According to estimates, a typical year sees seven or eight movies with toy tie-ins. From Disney's titans such as the Star Wars Franchise and Marvel Studios to DC Comics and Spawn Series, all the big studios have capitalized upon and earned big bucks in the form of additional revenues from toys and other movie- or TV-related collectibles/merchandise.
How Studios (and Audiences) are Driving Collectibles/Toy Revenues
According to toy industry veterans, studios are leading the way and it is hard to claim otherwise. Add to the mix the audience preference for said toys, and studios hit gold. The bigger the movie's success, the higher the chances of sales of toys, merchandise, and other collectibles. 
For instance, when it comes to family-oriented movies such as Cars, Toy Story, etc., the studios have always focused on creating a parallel line of toys and collectibles that would serve as additional revenue streams while adding a fun element for the intended target audience and boosting sales.
In recent years, the hype and mystery surrounding the Marvel Cinematic Universe has helped revive strong merchandise sales. Fans are eager and excited to get their hands on their favorite superhero merchandise.  
According to Forbes calculations, sales of all things Marvel  — Spider-Man swim trunks, Hulk bedding, Winter Soldier and Captain America action figures — account for nearly $10 billion in licensing revenue from merchandise sales since 2010. As Marvel Studios continues to expand its superhero line-up, the demand for superhero toys will also continue to increase over the next couple of years.  
Today, other studios such as Warner Bros, Universal, Fox, etc. are following suit and jumping on the same bandwagon.
Another hit film series that led to the beginning of a merchandising empire is Star Wars. Director George Lucas, from the very beginning, wanted to pave the way for an innovative mass-marketing campaign led by toys.

Speaking about product development, the director wanted to provide filmgoers with an avenue for 'fun' via toys and other merchandise. In fact, the first figures hit the stores way back in 1978, making it the stuff of vintage 'legend' for collectors today. What was also unique to this franchise was the use of 3 ¾" figures, which ultimately became a hallmark of the Star Wars toy universe.
Furthermore, the wide availability of choices—from plush toys and lightsaber replicas to children's costumes and games—gave the audiences a chance to choose from a wide variety of options.
Tying It All Together
The writing is on the wall: With the impressive upcoming lineup of Star Wars, Marvel, and DC shows/movies coming out in 2022, the toy industry will continue to enjoy lasting success among fans–an important lesson that the audience propels these successes. If you're a collectibles fan, head over to Bounty Collectibles & Toys and get your hands on the latest toys and gadgets, and up your collectibles game.
---